Every road is a new story, a new discovery and there is a new breed of SUV that can conquer them all. With its bold design and sophisticated interiors, the Grand Vitara is here to dominate every road.
---
Technical Specifications
ENGINE
Displacement (cc) : 1462
Fuel System : multipoint injection
Fuel type : Petrol
DIMENSIONS
Dimensions (Lxwxh) in mm : 4345x1795x1645
Ground clearance (mm) : 210
Wheelbase (mm) : 2600
WEIGHT/CAPACITIES
Curb weight (kg) : 1170
Fuel tank capacity (L) : 45
WARRANTY
Manufacturer Warranty : 7 years / 150.000 km (whichever comes first)
Retail Network : Suzuki
Loading...
---
Models available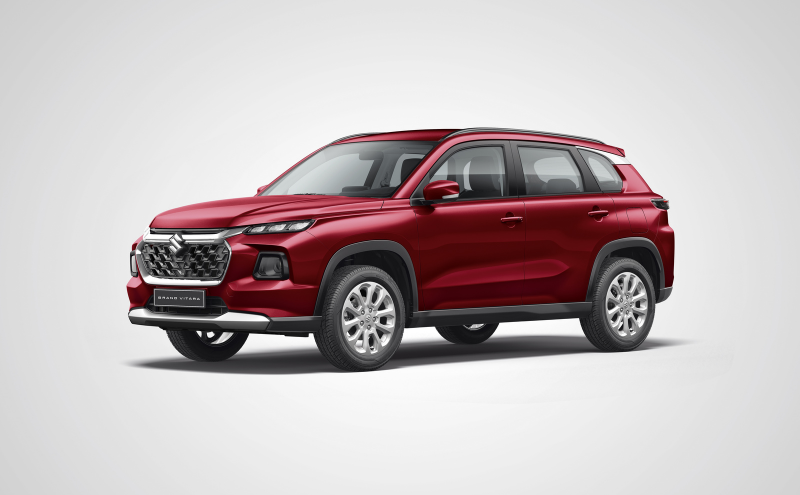 GL 4x2 1462p AT MILD HYBRID

Air conditionning

Airbags

Connections

Door unlock alert

Hill-start assist control

Parking sensor

Power windows

Spare wheel
Spec sheet
Grand Vitara GL 4x2 1462p AT MILD HYBRID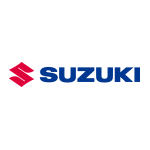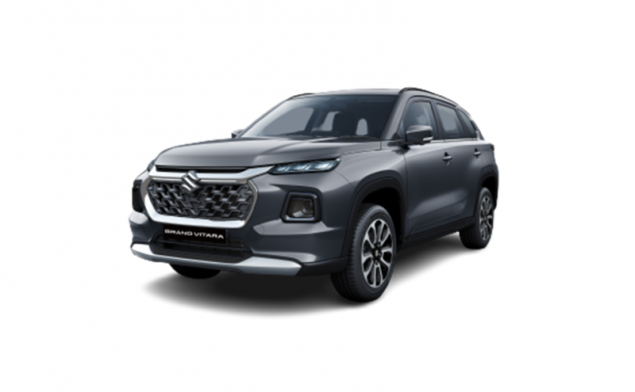 Technical Specifications
ENGINE

Displacement (cc)
1462
Engine Type
Mild Hybrid
Fuel System
multipoint injection
Fuel type
Petrol
Max power HP/rpm
Max torque Nm
138/4,400
Number of cylinders
4
Valves/cylinder
4

BODY

Body style
SUV
Number of doors
5 doors

DIMENSIONS

Dimensions (Lxwxh) in mm
4345x1795x1645
Ground clearance (mm)
210
Wheelbase (mm)
2600

TRANSMISSION

Gearbox
Automatic

WEIGHT/CAPACITIES

Additional fuel tank capacity (L)
Curb weight (kg)
1170
Fuel tank capacity (L)
45
Gross vehicle weight (kg)
1630
Number of seats
5

BRAKES

Front brake
Ventilated discs
Rear brake
Discs

SUSPENSIONS

Front suspension
MacPherson strut
Kinetic Dynamic Suspension System (E-KDSS)
Rear suspension
Torsion bar

TYRES

Tyre dimension
215/60R17

PERFORMANCES

Acceleration (sec) : 0 to 100km/h
Max speed (km/h)
170

FUEL CONSUMPTION

Consumption mixed cycle (l/100km)
Equipments
ACTIVE SAFETY

ABS
Yes
Child lock
Yes
Cruise control
Yes
Daytime running lights
LED
Door unlock alert
Yes
Headlamps
LED
Hill-start assist control
Yes
Seatbelt warning
Yes

EXTERIOR

Adjustable side mirrors
Electric
Door handles
Body colour
Door mirrors
Body colour
Folding side mirrors
Electric
Front grill
Chrome
Roof rail
Yes
Wheels
Alloy

INTERIOR & COMFORT

Adjustable steering wheel
Height adjustable
Air conditionning
Automatic
Central armrest
Front
Connections
USB
Cup holder(s)
Front
Driver footrest
Yes
Driver seat
Height adjustable
Front seats
2
Gearshift & Brake lever
PVC
Keyless entry system
Yes
Loud speakers
4
Parking sensor
Rear
Plug 12V
1
Power Steering
Yes
Power windows
Front, Rear
Push & start system
Yes
Steering wheel
Leather
Steering wheel audio control
Yes
Sun visor
Yes
Sunvisor with mirror
Driver & Passenger
Touchscreen
7"
Upholstery
Fabric
Videocamera
Rear

PASSIVE SAFETY

Airbags
Driver, Passenger, Side & Curtains, Curtains
Anti-theft alarm
Yes
Brake assist
Yes
ISOFIX fixings
Rear
Seatbelts - 2nd row
3 x 3 points
Seatbelts - Front
2 x 3 points
Spare wheel
Steel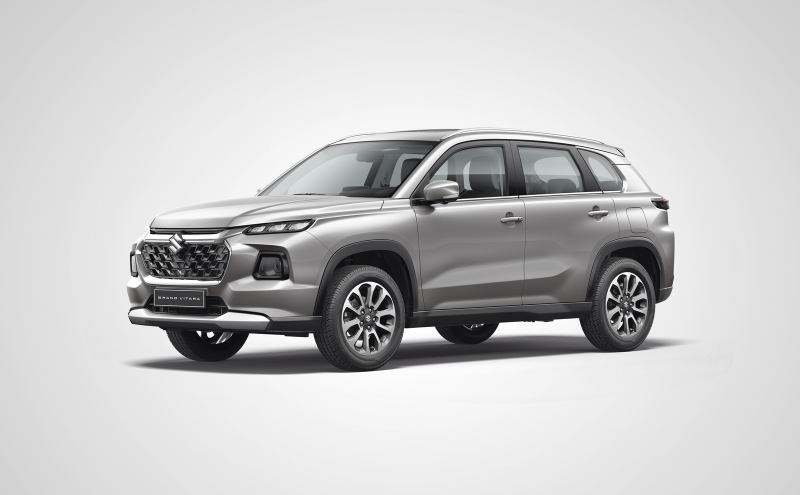 GLX 4x2 1462p AT MILD HYBRID

Air conditionning

Airbags

Connections

Door unlock alert

Hill-start assist control

Parking sensor

Power windows

Spare wheel
Spec sheet
Grand Vitara GLX 4x2 1462p AT MILD HYBRID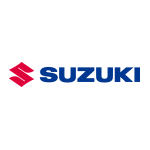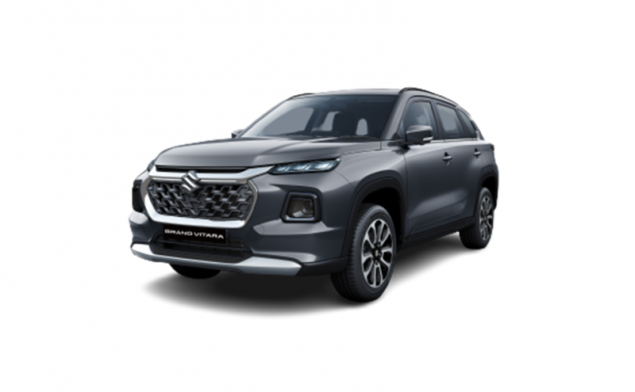 Technical Specifications
ENGINE

Displacement (cc)
1462
Engine Type
Mild Hybrid
Fuel System
multipoint injection
Fuel type
Petrol
Max power HP/rpm
Max torque Nm
136.8/4,400
Number of cylinders
4
Valves/cylinder
4

BODY

Body style
SUV
Number of doors
5 doors

DIMENSIONS

Dimensions (Lxwxh) in mm
4345x1795x1645
Ground clearance (mm)
210
Wheelbase (mm)
2600

TRANSMISSION

Gearbox
Automatic

WEIGHT/CAPACITIES

Additional fuel tank capacity (L)
Curb weight (kg)
1220
Fuel tank capacity (L)
45
Gross vehicle weight (kg)
1680
Number of seats
5

BRAKES

Front brake
Ventilated discs
Rear brake
Discs

SUSPENSIONS

Front suspension
MacPherson strut
Kinetic Dynamic Suspension System (E-KDSS)
Rear suspension
Torsion bar

TYRES

Tyre dimension
215/60R17

PERFORMANCES

Acceleration (sec) : 0 to 100km/h
Max speed (km/h)
165

FUEL CONSUMPTION

Consumption mixed cycle (l/100km)
Equipments
ACTIVE SAFETY

ABS
Yes
Child lock
Yes
Cruise control
Yes
Daytime running lights
LED
Door unlock alert
Yes
Headlamps
LED
Hill-start assist control
Yes
Seatbelt warning
Yes

EXTERIOR

Adjustable side mirrors
Electric
Door handles
Body colour
Door mirrors
Body colour
Folding side mirrors
Electric
Front grill
Chrome
Roof rail
Yes
Wheels
Alloy

INTERIOR & COMFORT

Adjustable steering wheel
Height adjustable
Air conditionning
Automatic
Central armrest
Front
Connections
USB
Cup holder(s)
Front
Day/night automatic rearview mirror
Yes
Driver footrest
Yes
Driver seat
Height adjustable
Front seats
2
Gearshift & Brake lever
Chrome
Head Up Display
Yes
Keyless entry system
Yes
Loud speakers
4
Parking sensor
Rear
Plug 12V
1
Power Steering
Yes
Power windows
Front, Rear
Push & start system
Yes
Room lamps
Yes
Steering wheel
Leather
Steering wheel audio control
Yes
Sun visor
Yes
Sunvisor with mirror
Driver & Passenger
Touchscreen
9 "
Upholstery
Leather
Videocamera
Front / Rear / Side
Wireless Charging
Yes

PASSIVE SAFETY

Airbags
Curtains, Side & Curtains, Passenger, Driver
Anti-theft alarm
Yes
Brake assist
Yes
ISOFIX fixings
Rear
Seatbelts - 2nd row
3 x 3 points
Seatbelts - Front
2 x 3 points
Spare wheel
Steel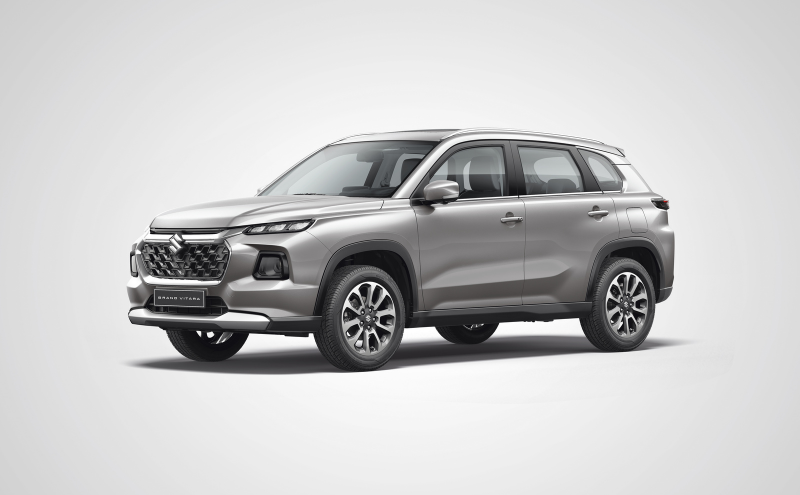 GLX 4x4 1462p AT MILD HYBRID

Air conditionning

Airbags

Connections

Door unlock alert

Hill-start assist control

Parking sensor

Power windows

Spare wheel
Spec sheet
Grand Vitara GLX 4x4 1462p AT MILD HYBRID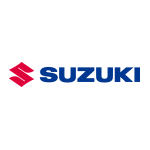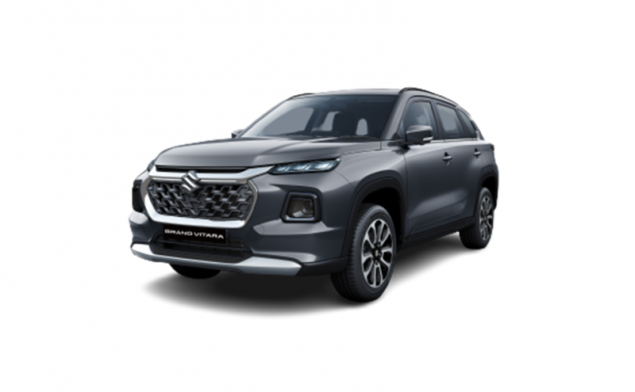 Technical Specifications
ENGINE

Displacement (cc)
1462
Engine Type
Mild Hybrid
Fuel System
multipoint injection
Fuel type
Petrol
Max power HP/rpm
Max torque Nm
Number of cylinders
4
Valves/cylinder
4

BODY

Body style
SUV
Number of doors
5 doors

DIMENSIONS

Dimensions (Lxwxh) in mm
4345x1795x1645
Ground clearance (mm)
210
Wheelbase (mm)
2600

TRANSMISSION

Gearbox
Automatic

WEIGHT/CAPACITIES

Additional fuel tank capacity (L)
Curb weight (kg)
1295
Fuel tank capacity (L)
45
Gross vehicle weight (kg)
1755
Number of seats
5

BRAKES

Front brake
Ventilated discs
Rear brake
Discs

SUSPENSIONS

Front suspension
MacPherson strut
Kinetic Dynamic Suspension System (E-KDSS)
Rear suspension
Torsion bar

TYRES

Tyre dimension
215/60R17

PERFORMANCES

Acceleration (sec) : 0 to 100km/h
Max speed (km/h)
165

FUEL CONSUMPTION

Consumption mixed cycle (l/100km)
Equipments
ACTIVE SAFETY

ABS
Yes
Child lock
Yes
Cruise control
Yes
Daytime running lights
LED
Door unlock alert
Yes
Headlamps
LED
Hill-start assist control
Yes
Seatbelt warning
Yes

EXTERIOR

Adjustable side mirrors
Electric
Door handles
Body colour
Door mirrors
Body colour
Folding side mirrors
Electric
Front grill
Chrome
Roof rail
Yes
Wheels
Alloy

INTERIOR & COMFORT

Adjustable steering wheel
Height adjustable
Air conditionning
Automatic
Central armrest
Front
Connections
USB
Cup holder(s)
Front
Day/night automatic rearview mirror
Yes
Driver footrest
Yes
Driver seat
Height adjustable
Front seats
2
Gearshift & Brake lever
Chrome
Head Up Display
Yes
Keyless entry system
Yes
Loud speakers
4
Parking sensor
Rear
Plug 12V
1
Power Steering
Yes
Power windows
Front, Rear
Push & start system
Yes
Room lamps
Yes
Steering wheel
Leather
Steering wheel audio control
Yes
Sun visor
Yes
Sunvisor with mirror
Driver & Passenger
Touchscreen
9 "
Upholstery
Leather
Videocamera
Front / Rear / Side
Wireless Charging
Yes

PASSIVE SAFETY

Airbags
Side & Curtains, Passenger, Driver, Curtains
Anti-theft alarm
Yes
Brake assist
Yes
ISOFIX fixings
Rear
Seatbelts - 2nd row
3 x 3 points
Seatbelts - Front
2 x 3 points
Spare wheel
Steel
---
Gallery