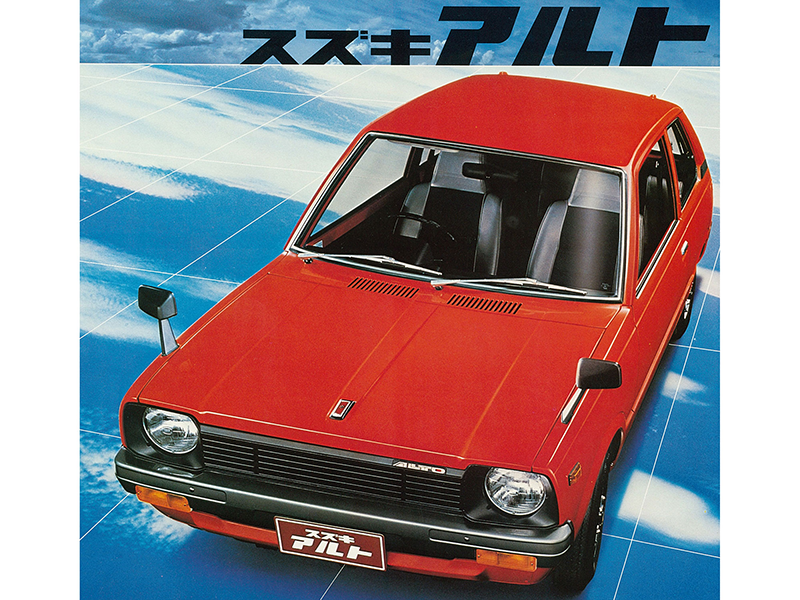 2021, January 22
In 1979, the debut of Suzuki Alto marked the history of the Japanese automobile.
Thanks to various ideas and efforts, the price of the Alto was about 20% lower than that of competing cars. The first generation of the Suzuki Alto was born out of a concept to provide a practical small car for women to use. About half of the clients were women thus supporting the participation of women in society. It has been widely used for picking up and dropping off children, doing daily shopping, etc.
The Alto also brought with it a new trend in automotive distribution. At that time, in the Japanese auto industry, the price of the car varied depending on the region of Japan where the customer lived, as the cost of transportation from the factory had to be added to the price. This means that the greater the distance from the production plant, the higher the price of the vehicle. However, the Alto became the first car in Japan to announce a single price (470,000 yen) nationwide and became a big hit.
Sales of the new Alto have thus exceeded the 5,000 units forecast per month. The Alto immediately established itself as a bestseller in the Suzuki model lineup and with its uniqueness created a new segment, that of compact vehicles.
The model, currently in its eighth generation, has been built in many countries around the world.
The new Alto is the result of Suzuki's know-how in the field of compact vehicles. The challenge of this new model is to offer maximum comfort and functionality with 5 doors, in a compact body 3.50 meters long, with primary importance on fuel economy.
Since its launch, the Alto has become popular around the world, with cumulative sales of 14 million units in 148 countries and regions.
Back to the list