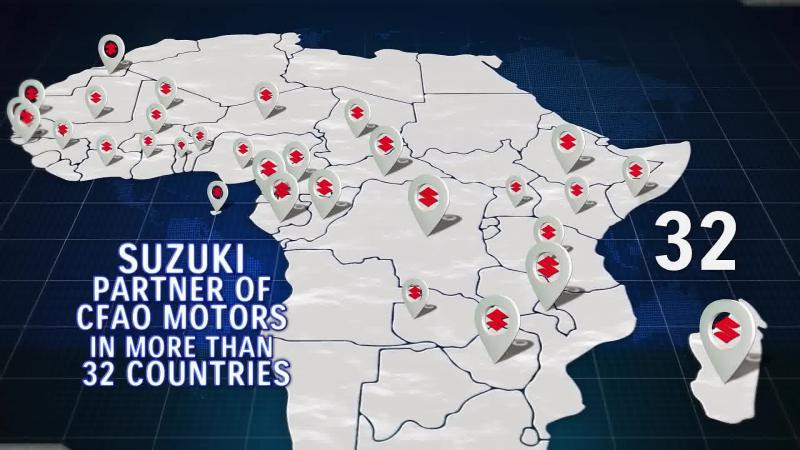 2021, August 12
The CFAO Group contributes to the growth and industrialisation in Africa while catering to the continent's emerging middle class with a presence in 38 African countries.
As an established player in the automotive industry, we import, sell, lease, and maintain vehicles and capital goods for leading international brands.
The CFAO Group is Suzuki's leading automotive distribution network in Africa and is available in 32 African countries. With sites close to our customers, we can effectively meet their expectations and reach even the most isolated areas.
We cater to the mobility needs of private individuals and corporate organisations through our extensive network of dealerships, the quality of our sales and after-sales services, and our partnerships with leading international manufacturers.
Thanks to its storage platforms in Europe, CFAO Suzuki ensures the availability and speedy delivery of vehicles and spare parts to Suzuki dealerships in your country.
Why choose CFAO Motors Suzuki?
Prices at a glance
Warranty - Original spare parts
Fully equipped workshops
Staff trained to the latest technology
Quick-service

All cars and services within the official CFAO network benefit from a full manufacturer's warranty. The warranty period and all conditions are detailed in the warranty and maintenance booklet given to each customer at the time of delivery of the product in CFAO premises.
Your new vehicle is covered: *3 years / 100 000 km whichever occurs first.
Back to the list